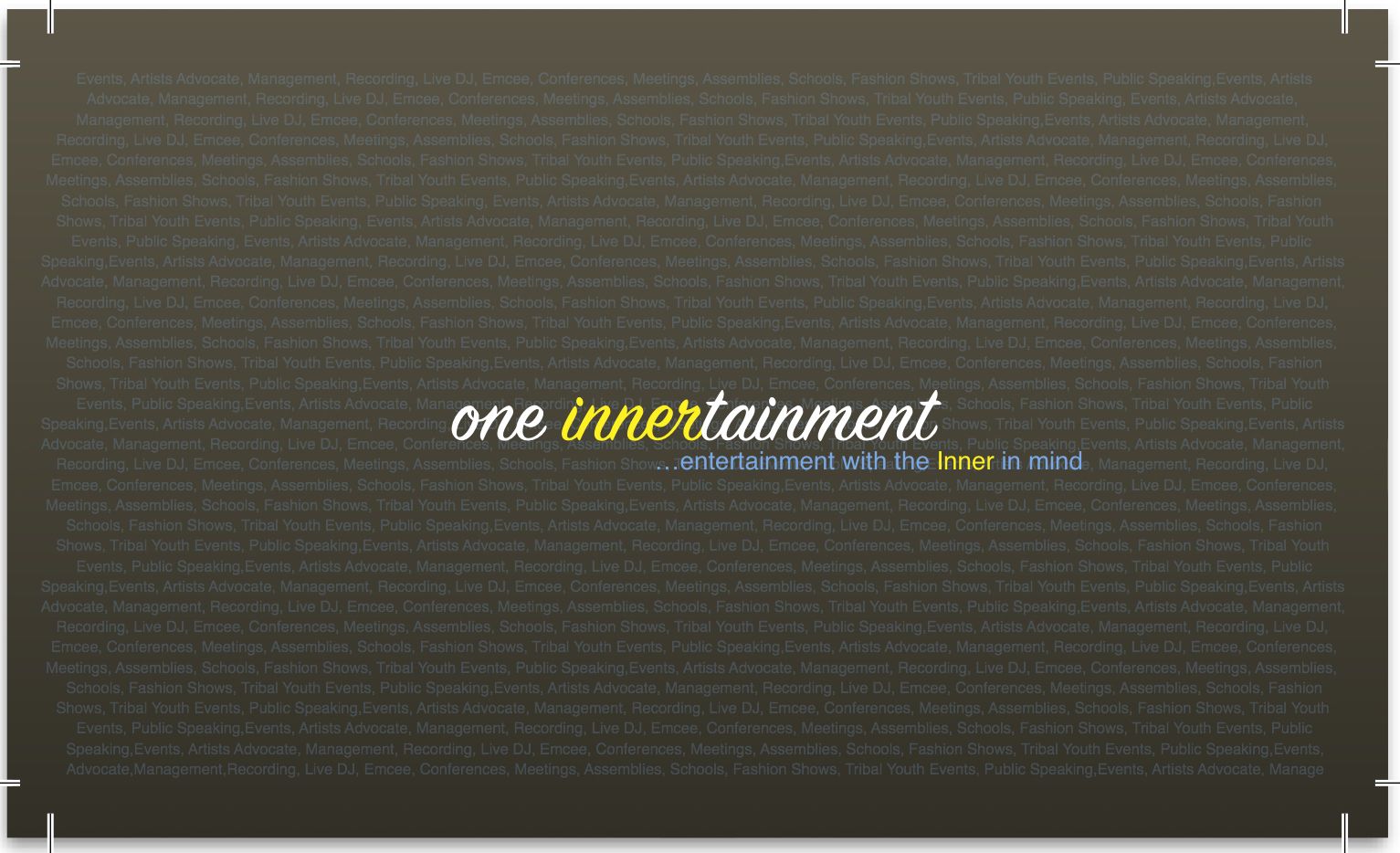 ONE =                                                                 
Collection of individuals with a shared goal or purpose.
Innertainment =                       
Entertainment with the INNER in mind.  
The Philosophy:
Serve with the inner in mind.
There are artists from all walks of life who have world class talent, but care more about the inner qualities, over the emphasis on external status. This site will manages and promotes artists, that care about the inner qualities, over the externals.  We don't hate on other artists, but for us we have decided to use our influence for good. 
So,
1. We serve artists, speakers, poets, dancers, Dj's, emcees', students, teachers etc... whenever possible, often behind the scenes.
2.  We serve live events that fit into our matrix of supporting inner qualities of people, communities, conferences, schools etc.
We partner with individuals, community groups, brands, bands, whenever we believe the mutual goal is positive, and has the inner wellness & well being in common!